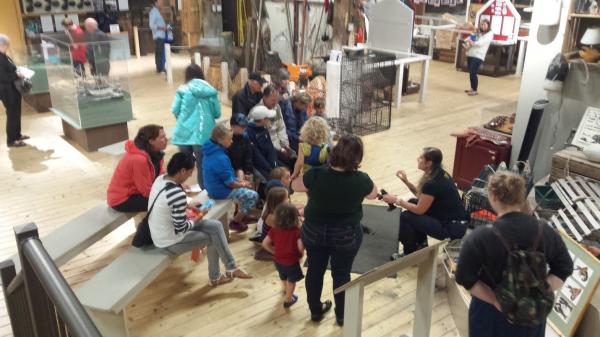 Set Your Course for the Fisheries Museum of the Atlantic
Gallery after gallery unfolds the truths of our rich and diverse fishing heritage that is heavily entwined with our coastal way of life. Within the walls of a former fish processing plant the stories of our fishery come to life. The Marine Life Gallery explores what lies beneath the waves, other galleries tell the stories of the Mi'kmaq Fishery, Inshore Fishery, the Banks Fishery and resulting Spin-off Industries, while paying respects to the hardships of the Stormy Seas.
The real gems of this museum are the passionate, knowledgeable and accessible Interpreters who bring these stories to life. From mid-May to mid-October each day is filled with an assortment of activities; whether it be a yarn with a retired fisherman about life out to sea, a model schooner launch, learning how to spin wool, or a guided tour.