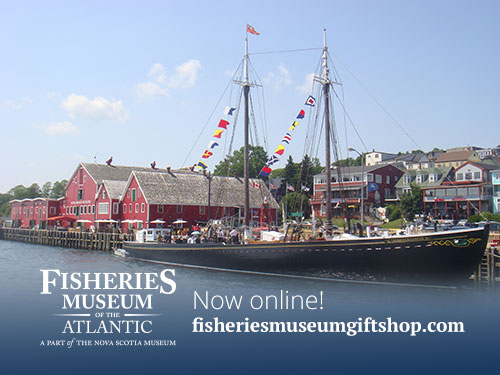 ​
The Salt Store Gift Shop offers an exciting array of items attractive to every shopping desire and budget. Located at the entrance to the Museum, located on the first floor of the oldest building in the Museum complex. Originally built by W. C. Smith and Company Limited in 1899, the structure was used as a salt storehouse for the fishing industry, as well as a warehouse and cooperage.
Now Shop Online!  fisheriesmuseumgiftshop.com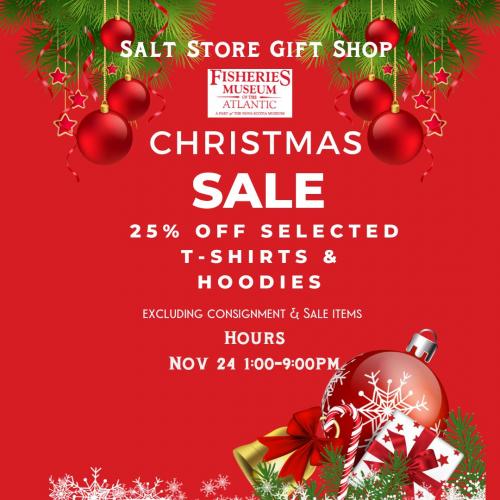 Hours
10 am to 5 pm 
Art & Home Decor
Lovely variety of local, traditional, nautical and whimsical items that are a perfect gift for yourself or someone else.
Amos Pewter
Locally produced brass ware by Lunenburg Industrial Foundry Engineering.
Prints by local artist Buzz Baker and photographer Peter Zwicker, works by local craftspersons and artisans.
A section of nautical and whimsical accent pieces, pillows and throws.
Clothing & Accessories
We carry a large and diverse selection of clothing and accessories to satisfy the most discerning visitor.
Tilley hats, handbags, hoodies, t-shits, socks, jackets, wraps and more
Jewelry selections by amos Pewter, Chelsea, Designs by Heather, and more.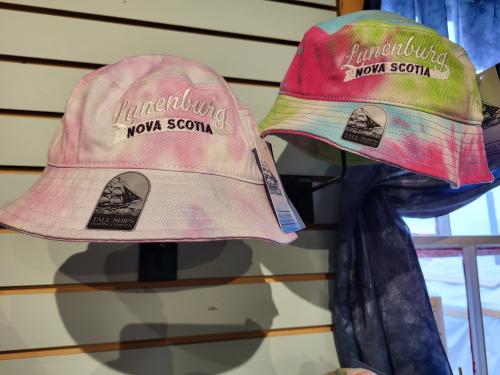 New!  Pet Boutique
 Fashionable & Organic Pet accessories to pamper your fur babies at home and on the road.
Whimsical pet themed tote bags, travel mugs, leashes, scarves, Nova Scotia Fisherman pet balm and soaps plus more.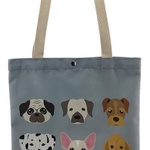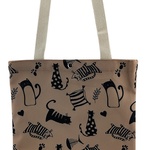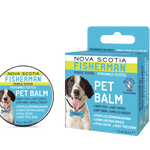 Books
We carry a wide variety of books for all ages and interests featuring many local Nova Scotia authors. Historical, fiction, non-fiction, instructional, children & youth.
Check out some of our newest additions.
Amazing Black Atlantic Canadians
Inspiring Stories of Courage and Achievement
The Dutch Oven Cookbook
Everybody's Different on Everybody Street
Stay the Blazes Home
Hope for Wildlife
A Portrait of Lunenburg County
Kid's Corner
A great selection of children's t-shirts, hoodies, jackets, sun hats, toys, nautical themed stuffed animals, books and more.Sizes infant - 12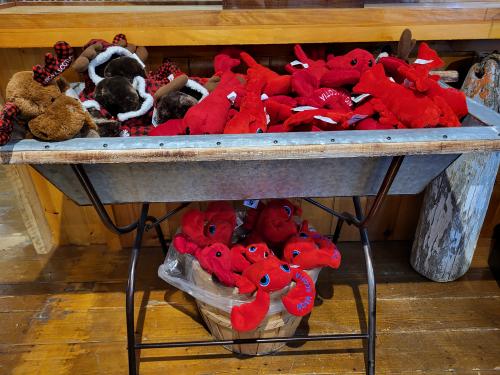 Souvenirs
You'll find a wide assortment of mugs, magnets, t-shirts, ball caps, post cards tote bags good selection of candy, maple products & more including Plus a fun  selection of nautical christmas ornaments, tea towels, and home decor for both inside and out.
U.S Currency, Visa, Master Card, Interact accepted
CAA/AAA 10% discount
Dory Mate 10% discount
10 am to 5 pm