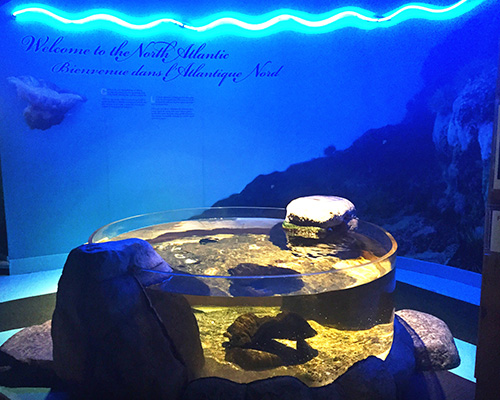 Aquarium and Marine Life Gallery
These two side by side exhibits explore the complex and exciting world that exist beneath the waves. The tidal tank is a huge hit with all ages. A new addition to the marine Life Gallery is the hands-on beachcombing table, who knows what you will find?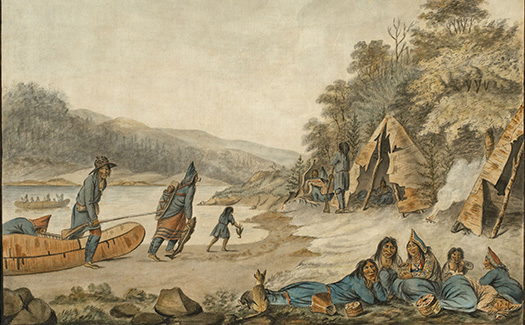 First Fishers
The museum's newest exhibit introduces Atlantic Canada's first fishers, the Mi'kmaq. This visually rich exhibit explores traditional fishing methods, the connection between nature and Mi'kmaw people, and how still today fishing is at the heart of many Mi'kmaq communities.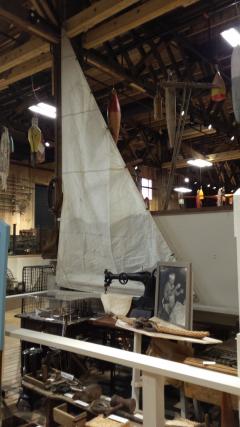 Fisheries Gallery
​This grand space is comprised of three galleries: Visual Storage, Inshore Fishery, and the Spin Off Industries. As the museum continues to develop its exhibits the Visual Storage Gallery offers a peak into our collection. The Inshore Fishery Gallery highlights was one of the provinces long established industries. Peek inside the fish shack and view our traditional inshore fishing boats and gear. The Spin Off Industries Gallery is a series of mini facades that depict the individual industries that met the demands of the fisheries and helped to establish Lunenburg as a fishing capital.