The Bank Fishery/Age of Sail (bilingual)
This exhibit is a Parks Canada feature at the Museum. The exhibit covers a 400 year period and traces the development of the Bank Fishery on Canada's East Coast. The models and displays offer extraordinary detail and are a delight to behold.
Ship Model Shop
The South Shore Modellers Guild celebrate their 20th anniversary this year and museum visitor regularly are given the opportunity to observe the skilled hands of the Modellers at Ship Model Shop. They volunteer their time throughout the summer months building a variety of vessel styles.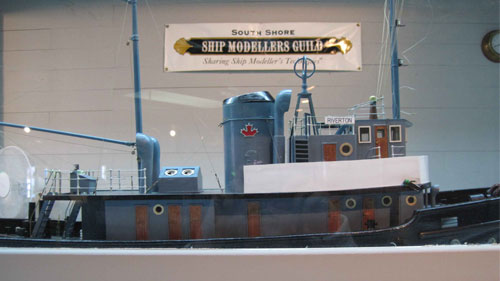 Stormy Seas Gallery
This gallery sheds lights on the fact that the good ole days where not all good as it reflects upon the stories of the close calls and the stories of loss. We have a poignant exhibit about the August Gales of 1926 and 1927, when Lunenburg lost at least 138 fishermen and a total of six schooners near Sable Island. Learn about the relationship between fishermen and wartime.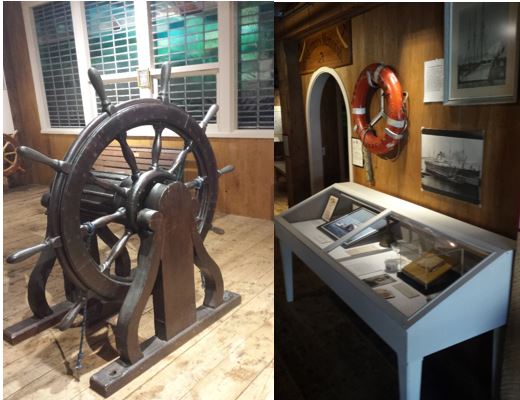 The Fishermen's Memorial Room
This special room is dedicated to the memory of those lost at sea from the port of Lunenburg. There is a mural, painted by noted marine artist Joseph Purcell, and a list of the known men and vessels lost on the Atlantic.